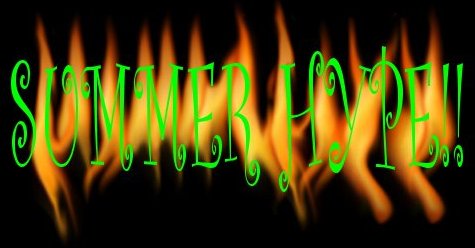 With May coming to an end, this can really be considered the official start to the 2001 Summer Movie Bonanza. With big movies already released in May such as the Mummy Returns, Shrek and Pearl Harbor, it's a good start to what should be a sizzling summer. Lets take a look at some of the major movies coming out in the next few months, the ad hype and Doublegold's opinion on if these movies can live up to the hype. This page will be routinely updated with more movies as the summer progresses so check in every now and then. Special thanks to the Internet Movie Database and Cinescape Online for refernce on these sumaries. Lets go...
---
EVOLUTION (release June 8th) Columbia Pictures
Director: Ivan Reitman
Starring: David Duchovny, Julianne Moore, Orlando Jones, Seann William Scott
IMDB's plotline is "Earth's five billion-year evolutionary process takes place in a month." This means nothing to me, but this is from the same director who brought us Ghostbusters. With that, it looks like Reitman is bringing us a revamped, modernized version of the comedy classic. A friend of mine mentioned to me after seeing the trailer that Duchovny seemed a lot like Bill Murray's cocky and suave character from Ghostbusters and I had to agree. This movie will not be big on story, but it should be a fun romp IF it doesn't try and be Ghostbusters III. I don't expect much more than the price of admission.
HYPE: 6/10
WILL IT LIVE UP TO THE HYPE?: Most likely as it isn't trying to hard to impress us.
---
SWORDFISH (release June 8th) Warner Bros.
Director: Dominec Sena
Starring: John Travolta, Halle Berry, Hugh Jackman, Don Cheadle
The world's most dangerous spy is hired by the CIA to coerce a computer hacker recently released from prison to help steal $6 billion in unused government funds. Travolta stars as this spy and I am not a Travolta fan. The two actots I'm most interested in for this film are Jackman and in particular Cheadle who is a great, but very underrated talent. Berry is eye candy, pure and simple. Warner Bros has pushed this movie up our Hoo Hahs and while it looks to be somewhat interesting, I don't know...
HYPE: 9/10
WILL IT LIVE UP TO THE HYPE?: With Travolta in it, no, but Cheadle and Jackman may make it worth watching.
---
ATLANTIS: THE LOST EMPIRE (release June 15th) Disney
Director: Gary Trousdale and Kirk Wise
Starring: Micheal J. Fox, Jim Varney, Claudia Christian, Corey Burton, James Garner, John Mahoney, Leonard Nimoy
A young adventurer named Milo Thatch joins an intrepid group of explorers to find the mysterious lost continent of Atlantis. Disney hasn't been quite the ad machine we've grown used to with this picture. Do they suspect it will be a lack lustre film much like the Emperor's New Groove was? Strangely enough, I like the look of this movie and how it doesn't seem to be going out of its way to target kids or any age class for that matter. I myself am not expecting too much, but it could be a movie on par with what Titan AE was last year, a very underrated animated feature from Fox.
HYPE: 6/10
WILL IT LIVE UP TO THE HYPE?: Most likely, though expect much more than that.
---
TOMB RAIDER (release June 15th) Paramount
Director: Simon West
Starring: Angelina Jolie, Daniel Craig, Leslie Philips, Mark Collie, Jon Voight
This is one that has been talked about for a LONG time and finally we're getting the chance to see this video game come to life in the embodiment of Angelina Jolie under the watchmanship of Con Air vet Simon West. Paramount has been very cool about their promotion of the movie, being tactical without going overboard into the realms of stupidity. Recent talk has said that West has turned out a brutal edit, but that is being worked out as we speak. I still expect a great action movie and a sexy, stylish performance from Jolie. Lets just hope West hasn't cracked under the pressure.
HYPE: 8/10
WILL IT LIVE UP TO THE HYPE?: Hard to say based on recent news. If Jolie is up to par, yes.
---
A.I. ARTIFICIAL INTELLIGENCE (release June 29th) Dreamworks
Director: Steven Speilberg
Starring: Haley Joel Osment, Jude Law, Frances O'Conner, William Hurt
This movie in general is about man, his personal evolution through technology and the emotional journey of Osment starring as a robot. Osment is a young boy placed into a family. He can think, feel and love, but he's not real per se. Consider this a modern day Pinnochio, or what Bicentennial Man was trying to be. I like the look of this movie, though there may be a good deal of sap in the film that may go beyond what is necessary. Still, I have to say it's hard to go wrong with Speilberg and with strong support from Law and Hurt, this movie should be a solid offering for the summer line up.
HYPE: 7/10
WILL IT LIVE UP TO THE HYPE?: More than likely. This will definitely be one to watch out for.
---