DOUBLE GOLD's BEST PICTURES EVER
From Farmer Fran and Lugian Bob's adventures in Dereth (Asherons Call)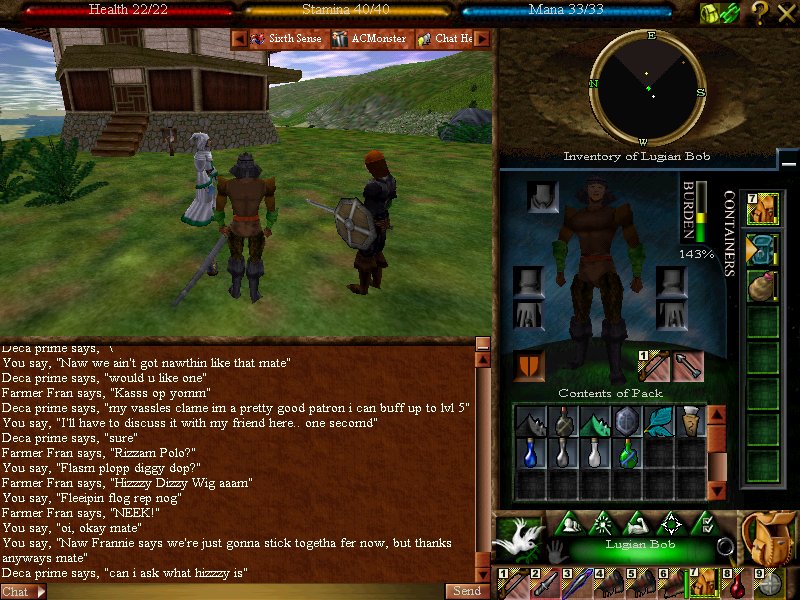 REEKIN HAVOC can't reload his gun in Firearms!!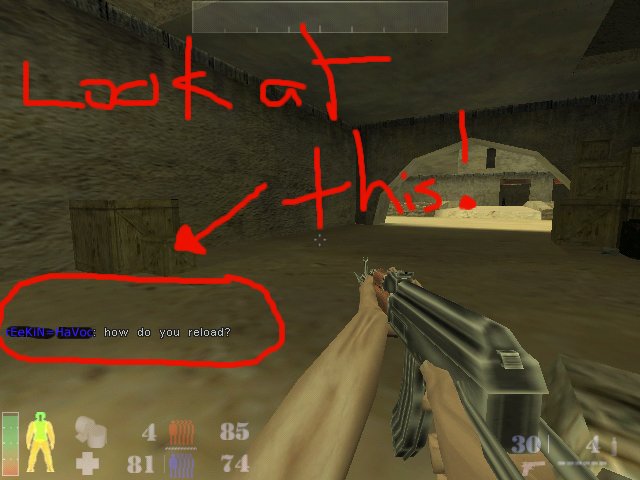 What needs to be said!?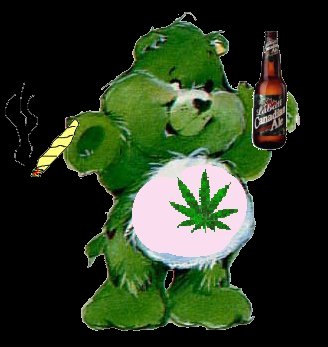 STRYKER depicts me getting flattened by some lame Mech during our Mech 4 review war!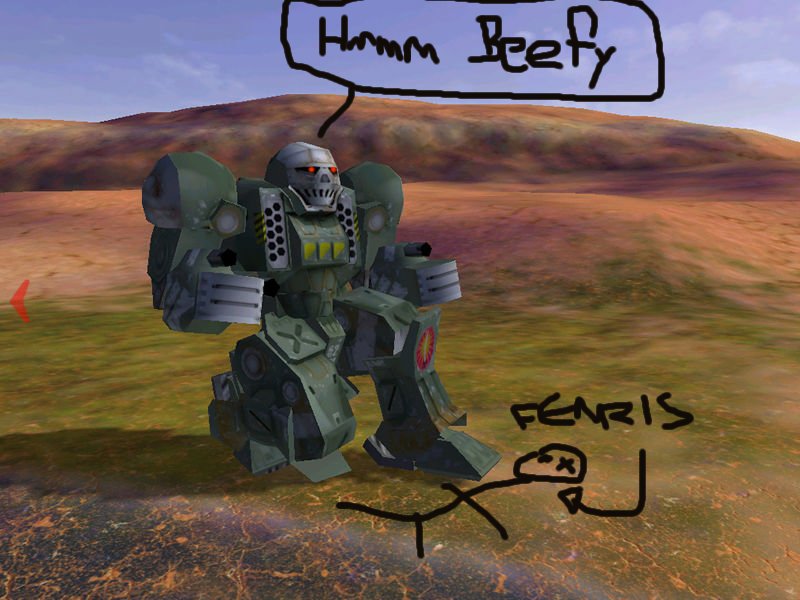 So I retaliate...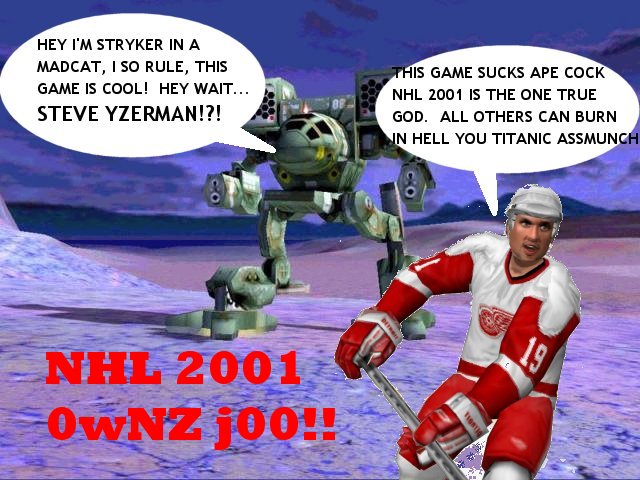 For good measure, I make sure everyone knows that Stevie Y is God.
Come on, if you know Verant at all, you know this is true...